It's September 30th dolls and as promised the first song off our new record is available now!  "Shake It" was a complete riot to record.  Heavy guitar riffs doubling some dirty synths... Dolly's voice sailing on top of a relentless kick drum... This track has tons of energy and an 'in-your-face' lyric too...
Each Sunday we'll be releasing another track off of 2.0 so stay tuned!  Because we're feeling so much love we're offering "Shake It" for free until next Sunday!  Spread the word to you friends and family... Share our facebook page and follow us on twitter...  tweet tweet and re--tweet!  Tell us what you think!
Here are the lyrics too...
xox
Dolly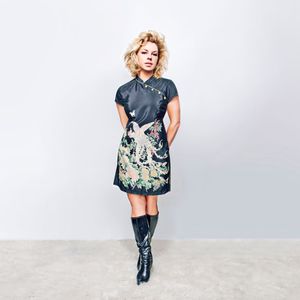 "Shake It"

you shoot the messenger and leave him on his back
you clip his wings and you leave him where he's at
so tell me what are you gonna do now
it's rough but I know how

shake shake shake shake it just like that
shake shake it baby come on just like that

you found the emperor and you know what to do
you got the guts so you turn him black and blue
now you're on top of the whole mess now
it's tough but I now how

shake shake shake shake it just like that
shake shake it baby come on just like that

la la la la oh oh oh oh oh oh oh oh oh oh oh
la la la la oh oh oh oh oh oh oh oh oh oh oh

kiss kiss kiss for me
kiss kiss kiss for me
and I want them all over me OK
say OK
run run run with me
run run run with me
run away run away with me OK
say OK
OK

you see the killer and the killer's staring back
and then you laugh on the throne where he sat
there ain't a thing he can do to you now
it's rough but I know how

shake shake shake shake it just like that
shake shake it baby come on just like that

you draw you weapon and you're aiming it true
you pull the trigger and the songbirds flew
so tell me baby are you happy now?
it's tough but I know how

shake shake shake shake it just like that
shake shake it baby come on just like that

la la la la oh oh oh oh oh oh oh oh oh oh oh
la la la la oh oh oh oh oh oh oh oh oh oh oh

kiss kiss kiss for me
kiss kiss kiss for me
and I want them all over me OK
say OK
run run run with me
run run run with me
run away run away with me OK
say OK
OK

la la la la oh oh oh oh oh oh oh oh oh oh oh
la la la la oh oh oh oh oh oh oh oh oh oh oh
la la la la oh oh oh oh oh oh oh oh oh oh oh
la la la la oh oh oh oh oh oh oh oh oh oh oh


shake shake shake shake it just like that
shake shake shake it baby just like that