Hey dolls... you guessed it... another Sunday, another new track off of our second record '2.0'.  As usual the track is available for one week at no cost.  Just sign up to our awesome mailing list and join the party.  Thanks for everyone checking out our videos on youtube... please leave some comments for us!  We'd love to hear from you.  
We're also really excited about shooting our first viral video this week for the song "My Microphone"!  Stay tuned!  November 4th is the release date!
This song, "More", ROCKS!  I love Greg's synth bass on this... funky, distorted, madness!  The beat is so heavy, and Tino's relentless guitar part glues the whole thing together.  As usual the bridge is delivered by aliens from a distant spanish planet... but HEY!  That's how we love to roll...  Let's see you Dance!  See lyrics below for the 'full' story...;-)
Have a great week... we'll see you soon!
Remember to like us on FB and tweet tweet away friends...
xo
dolly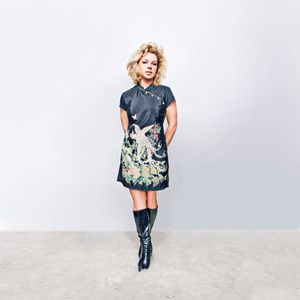 "More"
Declan's at the top of a sycamore tree
looking for the river with a scrape on his knee
but what's not a mirage when you're that thirsty
so HEY check out my bass because it's too funky
ya ya you you want more
so whatch' you waiting for...
dance
Bowie says "the boys are like baby-faced girls"
and all that she enjoys is a 'criminal world'
so whistle for the Billy with the yellow spit curl
and HEY check out my beat while the record player twirls
ya ya you you want more
so whatch' you waiting for...
dance
Kitten's in the kitchen with a Hollywood smile
cooking up a mess for the rank and file
lick clean the bones and then throw them in a pile
and HEY I spike your glass with my uppercut style
ya ya you you want more
so whatch' you waiting for...
dance