Hey Dolls... another Sunday is here and as promised another rocking track off of our new record Dolly 2.0!
The track is called "Boys Like The Girls" and I know you'll love it.  Lots of glitchy beats and unison guitars... Tino and Greg created a really cool bed for this one.
I love the transition into the 'Cure-like' chorus too!
Let us know what you think!  We always love to hear from you.  Hit us up on facebook or twitter... and make sure you spread the word... share tweet share tweet!
Check out the lyrics below too!
Happy gloomy rainy Toronto Sunday peeps!
xox
dolly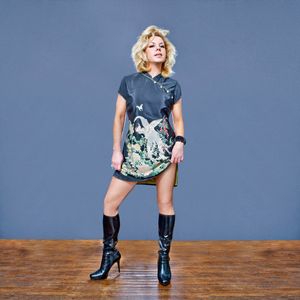 boys like the girls
yes it's as easy as a 1 2 3
if you like what i'm doing then you do it to me
pop pop a bubble right above your head
arc electric as i read the thread
can i get a W - O - R - D
something that explains how much you want me
a penny and a nickel is a 4 5 6
i ain't vanilla baby lay that brick
i see the elevation now
vertigo vertigo vertigo
no room for hesitation now
just leave your drink cause we're leaving now
or never
it's now
or never
hey boys love the girls
girls love the boys
we love to love that way
and boys love the boys
girls love the girls
we love to love that way
kiss kiss it baby kiss it lipstick red
run through the meadow heels over head
static on the radio click click click
i'll pull the plug and you flip the switch
whatch'ya whatch'ya want with that old time beat
we got the heavy ya we got the concrete
ya the fix ya the fix is in
so you bring the ice and i'll bring the gin
i see the elevation now
vertigo vertigo vertigo
no room for hesitation now
just leave your drink cause we're leaving now
or never
it's now
or never
hey boys love the girls
girls love the boys
we love to love that way
and boys love the boys
girls love the girls
we love to love that way